Izvinjavam se zbog odsustva. Bio sam (i još sam, donekle) bolestan kao pseto. Pošto su stizali upiti o tome šta trenutno prevodim i šta će novo biti objavljeno kod nas tokom ove godine, evo prilike da narednih 5-6 meseci sažmem u jedan post.
Najpre, trenutno privodim kraju drugi nastavak serijala "Arhiva olujne svetlosti". Prevod bi trebalo da bude gotov sredinom marta najkasnije, nakon čega ide lektura i korektura. Pretpostavljam da će biti objavljen tokom leta.
Words of Radiance (The Stormlight Archive, Book 2) by Brandon Sanderson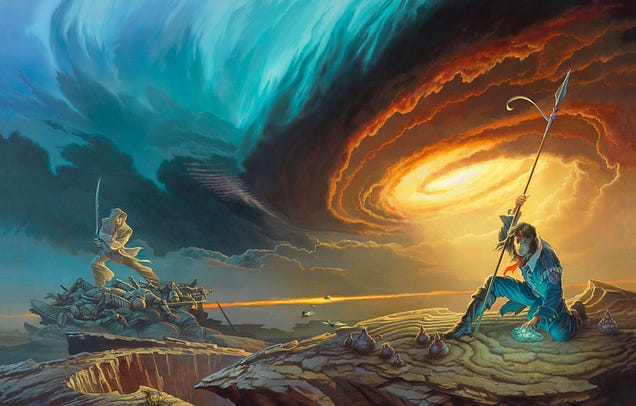 Six years ago, the Assassin in White, a hireling of the inscrutable Parshendi, assassinated the Alethi king on the very night a treaty between men and Parshendi was being celebrated. So began the Vengeance Pact among the highprinces of Alethkar and the War of Reckoning against the Parshendi.

Now the Assassin is active again, murdering rulers all over the world of Roshar, using his baffling powers to thwart every bodyguard and elude all pursuers. Among his prime targets is Highprince Dalinar, widely considered the power behind the Alethi throne. His leading role in the war would seem reason enough, but the Assassin's master has much deeper motives.

Expected by his enemies to die the miserable death of a military slave, Kaladin survived to be given command of the royal bodyguards, a controversial first for a low-status "darkeyes." Now he must protect the king and Dalinar from every common peril as well as the distinctly uncommon threat of the Assassin, all while secretly struggling to master remarkable new powers that are somehow linked to his honorspren, Syl.

Brilliant but troubled Shallan strives along a parallel path. Despite being broken in ways she refuses to acknowledge, she bears a terrible burden: to somehow prevent the return of the legendary Voidbringers and the civilization-ending Desolation that will follow. The secrets she needs can be found at the Shattered Plains, but just arriving there proves more difficult than she could have imagined.

Meanwhile, at the heart of the Shattered Plains, the Parshendi are making an epochal decision. Hard pressed by years of Alethi attacks, their numbers ever shrinking, they are convinced by their war leader, Eshonai, to risk everything on a desperate gamble with the very supernatural forces they once fled. The possible consequences for Parshendi and humans alike, indeed, for Roshar itself, are as dangerous as they are incalculable.

The doors of the Stormlight Archive first opened to us with The Way of Kings. Read that book – now available in all formats – and then Words of Radiance, and you can be part of the adventure every dazzling step of the way.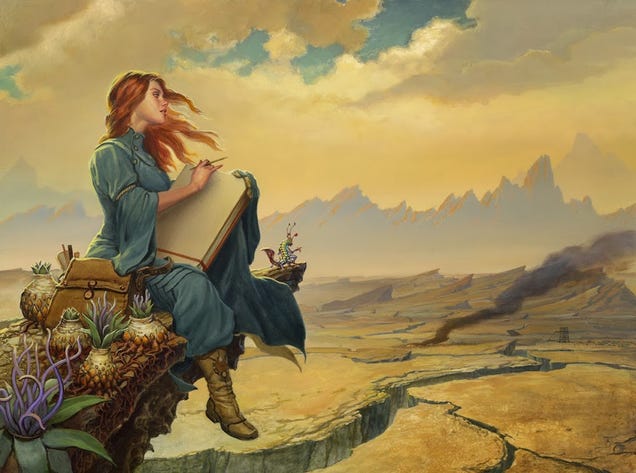 Ako vam se "Put kraljeva" dopao, "Reči blistavosti" su čak i bolji roman - i malo obimniji. Trenutno pokušavam da izvedem da Sanderson napiše predgovor za srpsko izdanje.
Čitaoci Džoa Aberkrombija imaju prilike da se raduju, pošto će Laguna objaviti njegovu novu trilogiju, Shattered Sea.
Half a King (Shattered Sea, Book 1) by Joe Abercrombie
A classic coming-of-age tale set in a vivid and richly-imagined world from Sunday Times bestselling author Joe Abercrombie.

'Grabbed me from page one and refused to let go' GEORGE R.R. MARTIN

Betrayed by his family and left for dead, Prince Yarvi, reluctant heir to a divided kingdom, has vowed to reclaim a throne he never wanted.

But first he must survive cruelty, chains and the bitter waters of the Shattered Sea itself – all with only one good hand. Born a weakling in the eyes of a hard, cold world, he cannot grip a shield or swing an axe, so has sharpened his mind to a deadly edge.

Gathering a strange fellowship of the outcast, he finds they can help him more than any noble could. Even so, Yarvi's path may end as it began – in twists, traps and tragedy
Half the World (Shattered Sea, Book 2) by Joe Abercrombie
Grabbed me and refused to let go' George R.R. Martin
SOMETIMES A GIRL IS TOUCHED BY MOTHER WAR

Thorn is such a girl. Desperate to avenge her dead father, she lives to fight. But she has been named murderer by the very man who trained her to kill.

SOMETIMES A WOMAN BECOMES A WARRIOR

Fate traps her in the schemes – and on the ship – of the deep-cunning minister Father Yarvi. Crossing half the world to find allies against the ruthless High King, she learns harsh lessons of blood and deceit.

SOMETIMES A WARRIOR BECOMES A WEAPON

Beside her on her gruelling journey is Brand, a young warrior who hates to kill. A failure in his eyes and hers, he has one chance at redemption.

AND WEAPONS ARE MADE FOR ONE PURPOSE

Will Thorn forever be a tool in the hands of the powerful or can she carve her own path? Is there a place beyond legend for a woman with a blade?
Prvi roman počinjem da prevodim u martu, odmah po završetku Sandersona. Očekujem da će mi za oba do sada objavljena romana biti potrebno dva do tri meseca (ukupno, je li).
Od kraja prošle godine sarađujem sa novom zvezdom srpske izdavačke scene, mladom i spektakularnom kućom, Urban Reads. Za Urban Reads prevešću poprilično veliki hit omladinskog SF-a
5th Wave by Rick Yancey

The Passage meets Ender's Game in an epic new series from award-winning author Rick Yancey.
After the 1st wave, only darkness remains. After the 2nd, only the lucky escape. And after the 3rd, only the unlucky survive. After the 4th wave, only one rule applies: trust no one.
Now, it's the dawn of the 5th wave, and on a lonely stretch of highway, Cassie runs from Them. The beings who only look human, who roam the countryside killing anyone they see. Who have scattered Earth's last survivors. To stay alone is to stay alive, Cassie believes, until she meets Evan Walker. Beguiling and mysterious, Evan Walker may be Cassie's only hope for rescuing her brother--or even saving herself. But Cassie must choose: between trust and despair, between defiance and surrender, between life and death. To give up or to get up.
"Wildly entertaining . . . I couldn't turn the pages fast enough."—Justin Cronin, The New York Times Book Review
"A modern sci-fi masterpiece . . . should do for aliens what Twilight did for vampires."—USAToday.com
Prevod bi trebalo da bude gotov krajem juna ili početkom jula. Još je rano pričati o nastavcima (da ne ureknem nešto), ali moguće je da ću u drugoj polovini ove godine prevoditi nastavak "Petog talasa". No, to je još na nivou pretpostavke. U 2016. očekuje nas i film po ovom romanu.
Kada je o stripovima reč, do kraja ovog meseca trebalo bi da završim

Preacher VOL 06: War in the Sun (Preacher (DC Comics))
Written by Garth Ennis Art by Steve Dillon and Peter Snejbjerg Cover by Glenn Fabry This new edition collects the story of Jesse Custer's ultimate battle with the Saint of Killers and the forces of Starr - and the catastrophic outcome - originally presented in PREACHER #34-40. Also included: the PREACHER SPECIAL: ONE MAN'S WAR one-shot profiling the villainous Starr.
Toliko za sada. Rekao bih da je dovoljno :D